why-re-touch, photo re-touching, photo-touch-up, photo-retouching-service, photos
From supermodels and artists to career professionals and families,
our re-touching service boutique adds that little extra to bring out the better you.
Why-re-touch? Why you should re-touch your photos.
We see beautiful-looking people on television and the Internet and often say to ourselves, "Only models can look that flawlessly beautiful!" So, when it comes to our own photos, we immediately shy away from having them touched for the fear of being accused (so we think) that they are "fake." There is always that one family picture we pick out every year to turn into a Christmas card to send our relatives and friends, and we all do our best to pick the very photo where everybody looks perfect; or, rather, the least imperfect. What if the one we like most, though, happens to have a person with some impurity, such as an awkward -or, no- smile, a very pronounced zit on his face (that is otherwise attractive in every way), messy or unkempt hair, etc? What if the photo is a little blurry, too bright or too dark? And, in some cases, what if someone looks too fat or too thin?
Move your mouse over the photo to view the changes.
We are so afraid of being pointed out as "dishonest," "fake," and the like, but we forget that there's no one other than ourselves who makes the accusations, and that we are our own worst critics. Please remember that when our relatives, friends, and passers-by see our pictures, they will register only their first impressions: "nice," "pretty," etc. Within a minute, their memories of what they just saw will be gone, leaving only their impression of the picture in their brains.
We shouldn't be afraid to get rid of the zits on the right side of the face or the freckles on a back in our -otherwise- beautiful wedding photos. Keep in mind that in our grandparents', and even in our parents' wedding pictures, because of technological limitations, photos were captured from quite a distance away. They couldn't get close enough to see any skin flaws, so they were not even worried about. Yet, photographers in those days couldn't help but bring out eyebrows and lip lines by touching them up with brushes. Nowadays, technology allows us to have close-up shots. They bear right into the eyes of the person captured by the camera, and enables her expressions to come across in such a way that one can reach over, touch her, and feel what she feels. This is a wonderful technique, but -naturally- if one sees such expressions, one also sees skin pores, tiny zits and small scars. This is when a good re-touching technique comes in handy. A little cleaning-up doesn't hurt, and it only helps to bring out the person in the photo. After all, we will still look like who we are, just on one of our better days, so don't be hesitant about re-touching a little.
"See my work in before &after gallery."
"We offer good quality with friendly prices and fast delivery."
"Please contact me for details about my services."
Video Arts >
Video Ads >
Music Videos >
Video Slide Shows >

Photo Wand
Photo re-touching service
is a part of
La CoffeeMelodie Suite
"Education through various means of entertainment."
Visit our main Website >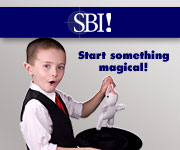 Visit SBI >
Return to top
|
The Foyer
|
Hall of Recognition
|
Home Theatre
|
The Music Room
|
The Studies
|
The Library
|
Creative Room
|
|
Coffee Kitchen
|
Family Room
|
Basement Workshop
|
The Garden Kiosk
|
On The Patio Social Scene
|
In the Neighborhood
|