Home: la-coffee-melodie-suite.com
, , , ,
the-way-you-look-tonight | Frank Sinatra |
Brendan Schatzki | song | music video
...MUSIC HAS BEEN A PART OF BRENDAN'S LIFE THROUGHOUT,
AND HE BEGAN PERFORMING AT AN EARLY AGE...
The-Way-You-Look-Tonight:
Frank Sinatra's The Way You Look Tonight
By Brendan Schatzki
A 19 year-old college student with a lot of talent and musical background, was inpired by Sinatra's song, "
The Way you look tonight
," and performed it on this music video.
Song: The Way You Look Tonight
From Brendan
"Just for fun, I put together a bit of Frank Sinatra for you all.

I know, I know, there's clipping, and I got a couple of words wrong, but it was a chance for me to experiment with different vocal processing techniques. And I couldn't resist the low E at the end. :)"
Lyrics
Some day, when I'm awfully low,
When the world is cold,
I will feel a glow just thinking of you.
And the way you look tonight.
Yes you're lovely, with your smile so warm
And your cheeks so soft,
There is nothing for me but to love you,
And the way you look tonight.
With each word your tenderness grows,
Tearing my fear apart
And that laugh that wrinkles your nose,
It touches my foolish heart.
Lovely ... Never, ever change.
Keep that breathless charm.
Won't you please arrange it ?
'Cause I love you
Just the way you look tonight.
From His Parents' Viewpoint
Perhaps his singing of the Sinatra's song just happened so that he could play with his recording device and software. But when we heard it, we couldn't resist taking it, turning it into a video and publishing his singing on our Web site.

As experienced performers ourselves, there are so many things in his voice that we like, and many things that we feel could improve. Yet we are always amazed at Brendan's musicality, and his ability to just put on the performer's hat, sweep us off our feet, and take us with him through his songs.

If he takes this seriously, although there's a long road ahead of him, we will do our best so that he has a pleasant journey and that his experience will be worthwhile.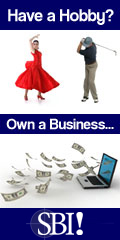 Related&Relevant Pages
CoffeeTube VideoTainment
Click on the banner to watch more videos by Brendan