Home: la-coffee-melodie-suite.com
the-Brendan-place | blog |
singing | music | videos
Welcome!
Hello! I'm Brendan,
and this is, for lack of a more creative name,
The-Brendan-Place!
Let me begin by introducing myself.
I'm the only Schatzki child to have been born in the United States. That's almost immaterial, since I, like all my other siblings, (with the exception of Kaitlyn) lived the majority of my life in Thailand. Before I left, I had performed in several operas, including but not limited to
Die Zauberflöte
and
Turn of the Screw
. I've always been a musical person and my taste is rather eclectic, ranging from power metal to boyband to Broadway to opera. Some of the things I'll write about will be about my musical interests.
The-Brendan-Place: Brendan Schatzki, a student at U of Pittsburg, has many interests. From blogging to singing which includes all kinds of music. Watch a variety of his videos.
A late interest of mine is philosophy and psychology. In ways, I've been looking to justify myself and the world; thus, I have interest in these two fields. I, by no means, am an expert who does real research and studying on the material. Instead, I sometimes lie down for hours and think. I talk to myself to validate my personal thoughts and viewpoints, and I will be sharing some of them with you as time goes on.
I hope you enjoy my page. I look forward to it.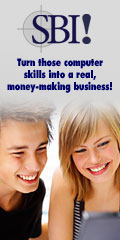 Related&Relevant Pages
Updates
Added in August, 2010 by Brendan's parents
Brendan was in his last year of high school when he wrote an introduction for his Web section. Since then, many things have happened. He is now a returning sophomore at the University of Pittsburgh, Pennsylvania. He's still very interested in the subjects of philosophy and psychology. He set his course in science, more directly in bio-chemistry, just in case that he'd like to further his studies in the field of medicine. We, as his parents, leave the doors wide open for him, because this is the time of exploring and experimenting. Therefore, nothing is set in stone. Side by side with his acedemic fulfillment, Brendan takes advanced music courses and arranges parts for the a cappella group -C Flat Run- of which he's been involved since its inception. He sings, dances, and performs with his groups and the music theatre club at Pitt, as well as maintaining his academic excellence. Who knows what Brendan will find as he gains knowledge and collects more experiences during his college years: That we very much look forward to see.