From supermodels and artists to career professionals and families,
our re-touching service boutique adds that little extra to bring out the better you.
Pricing-photo-retouching
Photo editing
-Of any kind requires from the photo artist the application of both technical skills and artistic eyes. Re-touching is detailed work, so in addition one needs also to put in the time in order to produce the best result. A few other factors- such as the number of people in the picture and their positions, as well as lighting and photo resolution- add to the amount of work to be done.
With this in mind, the goal is always the same:
-To bring out the best of the person (or persons) in each photo. I do most of my re-touching work manually and have found that some photos take longer to complete than others. If I were to price my work according to its artistic value and the time spent on it, it should be rather pricey. But, I also think how it used to be frustrating for me when I didn't have a photo that I felt comfortable showing unless I had already paid a professional to re-touch it. -And I have spent quite a bit of money to have my photos be made to look presentable. Now that I have mastered this art on my own, I'd prefer to keep the price as minimal as possible.
Base Price
The base price is $35.- per portrait. If your photo is a shot of more than one person, though, depending on the photo I may charge just a little more, but within a reasonable range. If you need more than one photo re-touched, there will also be a discount.
Choosing your photo
The photo that you choose to have re-touched does not have to be taken professionally. Please, however, choose one with a high resolution for the best results. If the features on your face are too small, for example, I won't know where to apply my brush.
Procedure
Please use the contact form to contact me. Describe your needs and upload your photos. If you'd like to send more than three photos, submit contact form first, then start the second one and upload the rest of your photos on this one. After I look at the photos I will send you an email about my fees followed by a Paypal invoice. Once I receive your payment I will begin to work on your photos. The finished re-touched photos will be sent to your email inbox.
Refunds
Re-touching takes a lot of time and effort, and each product is a custom job that I cannot (and will not) sell to anyone else. I cannot, therefore, offer refunds, but I endeavor to ensure your satisfaction with my work. If for any reason you are dissatisfied, please contact me and I will do what I can to make you happy.
Contact
Please

contact

me and upload your photos.
Video Arts >
Video Ads >
Music Videos >
Video Slide Shows >

Photo Wand
Photo re-touching service
is a part of
La CoffeeMelodie Suite
"Education through various means of entertainment."
Visit our main Website >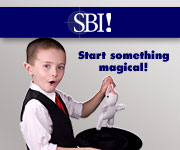 Visit SBI >
Return to top
|
The Foyer
|
Hall of Recognition
|
Home Theatre
|
The Music Room
|
The Studies
|
The Library
|
Creative Room
|
|
Coffee Kitchen
|
Family Room
|
Basement Workshop
|
The Garden Kiosk
|
On The Patio Social Scene
|
In the Neighborhood
|