Our re-touching service adds that little extra to bring out the better you
Portfolio 1
Photo Wand, photo re-touching service. We specialize in professional and family portraits, including wedding photos and other special occasions.
Move your mouse over the photo to view the original.
Please click on a thumbnail to view each photo.
Photo re-touching service
"Our boutique photo touch-up service specializes in professional portraits as well as wedding and family portraits."



"From supermodels and artists to career professionals and families,
Photo Wand adds that little extra to bring out the better you."
"We offer good quality with friendly prices and fast delivery."
"Please contact me for details about my services."
Video Arts >
Video Ads >
Music Videos >
Video Slide Shows >

Photo Wand
Photo re-touching service
is a part of
La CoffeeMelodie Suite
"Education through various means of entertainment."
Visit our main Website >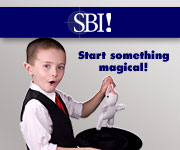 Visit SBI >
Return to top
|
The Foyer
|
Hall of Recognition
|
Home Theatre
|
The Music Room
|
The Studies
|
The Library
|
Creative Room
|
|
Coffee Kitchen
|
Family Room
|
Basement Workshop
|
The Garden Kiosk
|
On The Patio Social Scene
|
In the Neighborhood
|