[Disclaimer: There are many generalizations in the following piece. Many exceptions exist, and always will. This article is intended as a general indictment, but not as a blanket one.]
As time goes by, we have - for better and for worse - become more and more a visually-oriented society. Fifty, sixty, seventy years ago, radio was the prime form of entertainment in the home, only to be usurped by television and its additional visual component in stunningly rapid fashion.
I don't blame television exclusively. In fact, it very well may be that it, too, is a symptom rather than a cause. Also, there's no doubt that the way things look has always been a very important part of our lives. I simply believe that the balance has shifted to such a degree that the visual now trumps all else, regardless, and that this has led to the loss of much that is valuable.
This has affected all aspects of culture, especially the arts and - of course - music. Where musicians before focused first on the music itself (well, duh!), they later shifted to looking at the overall
"package,"
and now place image above all else - even musical skill and artistry. I call this (not entirely accurately) the MTV effect: as it has become more and more apparent to them that flashy special effects were more effective than anything at improving the bottom line, artists have done and producers have required more and more, until this has become the central thrust of most musical endeavors.
At first this was great, because musicians at the time still had musical sensibilities, and the videos served to enhance the art by enabling artists to put yet another distinctive mark on their works. However, as time went on, what had been the magic ingredient to improve the dish became the dish itself. Gone was the main ingredient, replaced by a pound of seasoning.
What's interesting, though, is that there are still many situations in which our visual apparatus is not at all required. In an elevator, for instance, or at a shopping mall, we hear music without any accompanying video. In fact, this is true
"music"
as the word is understood.
On the flip side, there are not too many times we watch musicians perform with the sound muted. Oh, sure, there are times when we walk by a storefront and see a monitor with the newest star gyrating on the screen. It may be that several people are watching. It may even be that he or she is most well-known for those gyrations rather than for the actual music. I submit, then, that this person is a dancer who sings rather than a singer who dances. Music without sound is nothing.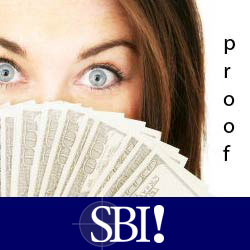 Many will take issue with me and say that this distinction is arbitrary - that an artist is an artist. I don't dispute that. On a certain level, artistry - whether it be defined narrowly or broadly - is artistry, and I would be the last person to begrudge someone his success, even if he were a poor musician.
You see, I love beauty in art, and if someone's efforts are appreciated widely then he has brought something beautiful to people's lives. In no way would I diminish something so wonderful.
However, I am also for honesty and for the recognition that any choice requires a sacrifice. Most of today's musicians are simply not as good at music as yesterday's. Why?- because the music is not as important a component of their overall performances and because they have less time to devote to it, their attention being focused on other aspects of their work.
I notice this when I am in the elevators, shopping malls and grocery stores. I can hear the difference. I suppose many don't mind, as they imagine the music videos playing in their heads, but what if you've never seen it?
Speaking strictly musically, I think the older music is better. As I write that, I can't help seeing that it echoes the sentiments of all other generations as they compare their experiences to those of younger, more current ones. Maybe I just don't understand the
"new way."
Perhaps. But I've also been around long enough to see (and hear) the difference. For all their advantages, people of a younger generation don't have that.