We live in an age of superstars. Television, the Internet, the media, Hollywood: these can elevate someone, seemingly overnight, to the loftiest of pinnacles. For many, their honors and accolades are well-deserved, and it's comforting to think that they would have succeeded regardless. For many others, however, one is left to wonder whether they would have attained any sort of fame at all were it not for the vehicles taking them to their high perches.
I don't begrudge them their successes, though. We are all human, after all, and one man's success enhances all humankind.
Still, the fact that there now exists a
"fast track"
to stardom means that managing to find it virtually guarantees one success, irrespective of the talent he may or may not have. Public relations and advertising play far too much a role in public consumerism these days, many people preferring that decisions be made by men in suits rather than through their own sense and sensibility.
I'm sure each and every one of us, though, can think of a musical artist who has only a modicum of talent, yet is enjoying a career that makes him a multi-millionaire. Of course, the bottom line and artistry are not at all equivalent - and, in many ways, are antithetical - and many of these so-called
"artists"
are really and truly
"businesspeople."
Again, I don't begrudge them their success. It's the fallout that bothers me.
The worst part is that many true artists eschew this fast track (whether intentionally or not), and as a result are relegated to obscurity.
"I've never heard of you,"
or
"You're not famous,"
is almost always followed by the unspoken, but definitely not unthought,
"So, you must not be very good."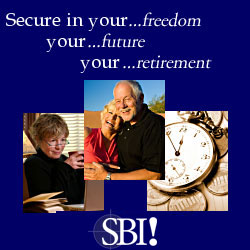 The truth is, there are thousands upon thousands of actors, musicians and other performers who are every bit as talented - if not (far) more so - than those whose faces grace our billboards and televisions every day. Many are living in your neighborhood; yet, despite their best efforts, toil in near obscurity. When they are fortunate enough to perform, they are evaluated more upon their environment than their work.
Big organizations, concert halls, and sometimes even your local performing arts groups are not immune to this problem: after all, they have to be concerned with their bottom lines. Many are not creative or willing, though, to buck this system, and won't give opportunities to those who have the ability, if not the pedigree. Of course, who are they to try and change things? They simply stick with the
"tried and true,"
perpetuating and exacerbating the problem.
But a rich community gets to know its local artists. It cherishes them and provides opportunity, support and praise, in whatever manner possible. If you want to really make a difference to the artistic community in which you live go out and do something for the local artists: buy a painting from someone in your hometown, sponsor an in-home concert or give some money as a scholarship to a young high school student. None of the people you help may ever become famous: but they are, and always will be, artists.