Gimp Layers Tutorial GIMP Layers in Easy Steps -explained by your graphic buddy Nicholas Schatzki.
Hi everyone! The first tutorial is about applying Layers in Gimp.
Gimp is a simple software for graphics - anything from fixing photos to making your own logos - even with animation!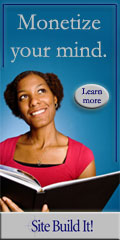 If you haven't downloaded the software, here's a link to the free download version
GIMP
.
I'm here to share what I know about graphic design with you. Shoot me questions and requests if there's anything in particular that you'd like me to show you. Also, for friends who are in the learning stage and those who are pressed for time; I take requests in images and services to touch-up your picture. :-) Please leave your requests, questions, or comments in the
comment box
.
Ready? Let the fun begin!
When you open up GIMP, you will see a window called "Layers, Channels, Paths, etc." This is what you will be working with right now.
Create a new image
(File>New)
. Don't worry about all those options, just press OK . You will then see a blank white canvas.
What are layers? Think of it this way. If you had sheets of glass, and you stacked them on top of each other, what do you see? Nothing, right? Because glass is see-through. But if you drew on the bottom sheet, then drew on the second, then so on, you would have a drawing on each sheet of glass. You can work on each sheet seperately without fear of ruining something on another sheet.
To sum it up, layers are invisible "sheets" on top of each other. You can make pictures on each of the sheets, but you will be able to see pictures on other sheets. This is what layers are.
Look at the layers window. You will see a layer called Background. This is the original layer.
If you right click the Background layer in the window, you will see an option called New Layer.
Click it, press OK, and a new layer called New Layer will appear in the window.
Click it, press OK, and a new layer called New Layer will appear in the window.
What are the points of layers, you might ask? Let's go back to the sheets of glass. Wouldn't it be easier and more organized to work on one sheet at a time? You can take out one sheet, draw on it, and put it back in the stack. In GIMP, you can select a layer in the layers window, and work on it separately from the other layers. This technique is very important in making pictures. Pretty neat, huh?