Your Graphic Buddy
Nicholas Boonrug Schatzki!
Gimp Basics Tutorial An Overview of Tool Box Menu
Gimp Basics Tutorial An Overview of Tool Box Menu. The functionality of each tool in the tool box explained and made simple by Nicholas Boonrug Schatzki.
Hi everyone! Let's talk about GIMP after you download the program (You DID download
GIMP
right?) My reaction -quite a few years back- when I started to explore graphic programs,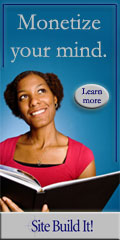 and opened up Gimp for the first time was "Whoaaaaaa, what's going on, dude?" Just like other programs, Gimp menu can be intimidating for newcomers. Take my mom for example, when she was a newbie she literally screamed and called me in to help explain the menu function every five minutes (or even more frequent, I don't remember the exact interval) Now she is, in some way, far better than me! It's just the matter of basic understanding its language and, the more you play around with it, the better you will be at it - not to mention that you will have so much fun creating your Gimp graphic!
Same as always, if there's any particular topic you'd like me to explain to you, please let me know. I would appreciate
feedback
from you, too, this way I'll know how I could improve!
Thanks, everyone! Happy Gimping!
Gimp Basics Tutorial
This tutorial ia a basic overview of GIMP. I will show you all the tools shown in the Toolbox and what they do. I won't be going into detail; this is a basic overview.

When you open up GIMP, go to the window called Toolbox. This is the window where you will be able to select all sorts of tools to work with. Use it as a reference to what I am going to talk about. I will list the tools and their descriptions in order from left to right, up to down.
1) Rectangle Select Tool: It makes a square shaped selection for editing things separately on an image.

2) Ellipse Select Tool: It makes a circle shaped selection for editing things separately on an image.

3) Free Select Tool: You draw the selection with your mouse for editing things separately on an image.

4) Fuzzy Select Tool: This automatically selects parts on an image. It selects the area you click by color.

5) Select By Color Tool: Similar to the Fuzzy Select Tool, but it selects all similar colors on the image.

6) Scissors Select Tool: It smartly goes around edges to make a selection.

7) Foreground Select Tool: It smartly selects the foreground of an image.

8) Paths Tool: Creates invisible patha. Used for making precise lines or selections.

9) Color Picker Tool: It will take the color from the image (depending on where you clicked) and make it your color in use.

10) Zoom Tool: It magnifies the image for more precise editing.

11) Measure Tool: It lets you make a line on an image, showing you the measurements of the line such as distance and angle.

12) Move Tool: As the name says. It moves a selected area as you drag it.

13) Alignment Tool: It aligns your images to the left, right, center, top, bottom, etc. Good for symmetrical images or if you want to be precise.

14) Crop Tool: It cuts off edges of an image (left, right, top, bottom).

15) Rotate Tool: It rotates your image (imagine clock hands going around the clock).

16) Scale Tool: It lets you make your image bigger or smaller.

17) Shear Tool: It skews your image. (Think of turning a square into a parellelogram).

18) Perspective Tool: Interesting tool. It makes the image have depth to it (you can make it look like it is towering over you, or like you are towering over it, make it look like a wall stretching on, etc.)

19) Flip Tool: As the name says. It flips your image. Think of a mirror.

20) Text Tool: It lets you add letters into the image.

22) Blend Tool: It lets you add a "fading" color into your image (Think of two colors, but a middle color in between so it doesn't look separated).

23) Pencil Tool: Lets you paint directly on the picture.

24) Paintbrush Tool: Like the pencil tool, but the edges are smooth when you paint them on.

25) Eraser Tool: As the name says, it erases when you click on the image.

26) Airbrush Tool: Similar to the paintbrush tool, but you can add and subtract pressure (Think of a spray paint can. Just spray it for a second and the color will be faded. Spray it for longer and the color will be more solid).

27) Ink Tool: This is another brush tool, but the size will be bigger the slower you move the mouse, and smaller the faster you move it.

28) Clone Tool: It takes an area of an image, and lets you put it on another part of the image.

29) Healing Tool: It finds oddly colored areas of the image and makes it similar to other areas surrounding it. Good for fixing things like red eyes in photos.

30) Perspective Clone Tool: It is similar to the clone tool, but it clones the original image AFTER you use the perspective tool.

31) Blur/Sharpen Tool: Lets you blur (makes things less clear) or sharpen (opposite). Really self explanatory.

32) Smudge Tool: Think of finger painting. This tool puts a "finger" on your picture and drags it around. It smudges the picture!

33) Dodge/Burn Tool: Dodging is making the picture brighter. Burning is making it darker. You can use this tool to do just that.
Don't let this intimidate you! Don't worry! It will be second nature to you by the time you start making pictures.
Enjoy creating cool graphics!!