A while back I began writing a story in which a young teenage boy prefers living on-line instead of going out into the "real world" of trees, streets and people. It was prompted by my concern that the proliferation of services available over the Internet would eventually lead to a world in which many of us would no longer ever have to leave their houses: we could go to school, shop and work from our computers.
The moral of the story, I hoped, would be that with progress also comes attendant loss. (Just so you know, I tend toward duality in just about everything.) In this case, the ease of using the computer leads to the loss of human interaction. Of course, change is part of the nature of things, but when we are discussing social evolution we have, hopefully, some control over whether or not we decide to adopt a change, so it is clearly important we understand not only the benefits of progress but also what it will cost.
In the intervening dozen or so years since I began the story, we now rely heavily upon email and cell phones, and there has been a proliferation of social networking Internet sites; all of which, to an extent, validates the trend it presaged. Of course, we are nowhere near the point where most individuals actively seek to exist physically apart from others, but I think it is equally apparent that there has been a distinctive shift in both the quality and quantity of human interaction.
One of the funniest examples of this - if it weren't also so tragic - is a colleague who, face-to-face, said to another: "Oh, don't tell me - send it to me in an email."
There is no doubt we need to remain connected to others: the explosion of the number of cell phones shows this. Many of us can't do without our cell phones, feeling disconnected from the world. Yet, we barely ever see those with whom we speak; and worse, we often don't even speak at all, preferring instead to send text messages in encrypted shorthand.
My worry is that we are losing something of our humanity in all this. No doubt, something will fill that void, but is it a loss we really desire or can afford?
On-line social networks are tremendous tools, but that is all they should be - tools. They should never be used as a replacement for actual human interaction. A real friend is someone you talk with, do things with, go places with, see. Real sports are played by real people. Real music and art are made by real people.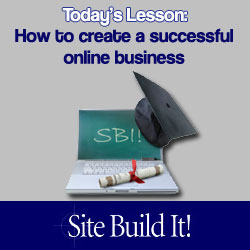 If each of us stops for a moment to think about what it is we truly value the most, wouldn't the overwhelming majority of us put near the top of the list other people? Personal interaction is both satisfying and validating; and while on-line connections are nice, if you don't actually know the person to begin with, it isn't quite real.
My major concern with all this is that people begin to behave according to the mores of on-line behavior. In many instances one is anonymous on-line, so he says things he wouldn't dream of in a face-to-face encounter. In other situations, while not anonymous, he falls into a certain superficiality in which, for instance, standing someone up isn't at all a big deal. After all, if you expect to find someone on-line and he's not there, well, ok. It's not a big deal- you haven't taken any time to travel to a meeting place or really gone out of your way at all. But if you plan to meet someone at a restaurant, and he doesn't show up, well...he should have called you. Unfortunately, many apply the laissez-faire approach that on-line interactions engender and simply leave you alone at the restaurant, eating peanuts at the bar.
Now, I'm not against technological marvels, per se. I'm simply against our tendency immediately to adopt them, lock, stock and barrel, all the while discarding other important things. In this case, I urge everyone to retain their humanity by valuing those things that make us who we are, and to do whatever you can to support them, as well as maintaining real connections with others.