From supermodels and artists to career professionals and families,
our re-touching service boutique adds that little extra to bring out the better you.
Contact-photo-retouching-service boutique
Pricing
Our boutique photo touch-up service offers good quality with friendly prices and fast delivery.


Portfolio
View before & after photos.




Video Arts >
Video Ads >
Music Videos >
Video Slide Shows >

Photo Wand
Photo re-touching service
is a part of
La CoffeeMelodie Suite
"Education through various means of entertainment."
Visit our main Website >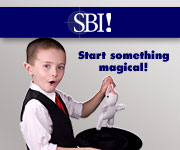 Visit SBI >
Return to top
|
The Foyer
|
Hall of Recognition
|
Home Theatre
|
The Music Room
|
The Studies
|
The Library
|
Creative Room
|
|
Coffee Kitchen
|
Family Room
|
Basement Workshop
|
The Garden Kiosk
|
On The Patio Social Scene
|
In the Neighborhood
|