Home: la-coffee-melodie-suite.com
chip lament | musical |
The 25th Annual Putnum County Spelling Bee |
music video | video blog
Chip Lament
The REAL Title: My Unfortunate Erection
Blog and Music Video of a Live Performance by Brendan Khunnarug Schatzki.
The University of Pittsburgh Musical Theatre Club survived after its first ever performance. Therefore, here I am, singing at its second (ever) performance as Chp Tolentino in
The 25th Annual Putnum County Spelling Bee
My Unfortunate Erection or Chip's Lament
Brendan Schatzki as Chip Tolentini
The 25th Annual Putnum County Spelling Bee - music and lyrics by William Finn
Pitt Musical Theatre Club, University of Pittsburgh
Lyrics:
(
Read down, then right
)
CHIP TOLENTINO

(spoken) Fritos! M &M's Oreos. All for one dollar.
(sung) It is tradition
That the person eliminated
From the competition
Is fair game for derision
Especially the alpha-male
Will sell goodies at the bake sale

Anyone for brownies
Anyone for chocolate chips
Anyone for anything
That isn't dated
How could I have been
Eliminated?
You wanna know how?
You wanna know how?
You wanna know why?

My unfortunate erection
Is destroying my perfection
It is my recollection
That everything I once did
I did perfectly
(spoken) Last year's champ defeated!
(sung) Because of
Marigold Coneybear
Because there's something and not a thing between us
I don't blame my brain but I do blame my penis



My unfortunate protuberance
Seems to have its own exuberance
Anyone for M &M's?
Delicious and appropriate
Anyone for Chewy Goobers?
Inexpensive
Anyone for buying the shit that I'm selling?
Because my stiffy has ruined my spelling

Erection
Erection
My unfortunate erection
Whoa
It's ruining my life
It's ruining my world
It's ruining my
Ruining
Ruining
Ruining my life
My life

Adulthood brings its own peculiar rejection
Which is why I'm selling this PTA
Confection
It will ruin your complexion
All because of my unfortunate
Erection
Oh God!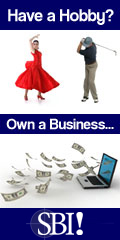 Related&Relevant Pages
So the first Musical Theatre Club at Pitt that survived its first semester decided to do a musical in its second semester. The 25th Annual Putnum County Spelling Bee (music and lyrics by William Finn) was probably the only musical that was logistically possible. Small cast, small stage, no funding, erection?


Wait. What? Yes. My character, Chip Tolentino, is eliminated due to a little "distraction" he had involving one of the other contestant's sister.

Here, in the final dress rehearsal, the girl from the audience I chose to be this object of affection decided to leave before the song. Rude? Maybe. Improv? Yep. :D

And...I also didn't have a microphone until show night. (Give us a break. It's only our second semester!)


CoffeeTube VideoTainment



Click on the banner to watch more videos by Brendan