We just attended an opera performance in a major city -not like New York or Chicago, but a good-sized regional hub - with a thriving arts community. There was a scaled-down orchestra of 20-25 musicians, as well as a cast of about a half dozen, most of whom were from New York. The organization that put on this production is a well-known group, having produced several shows over just the past few years.
In other words, this was not a fling, nor was it an endeavor made without resources. Substantial time, energy and money were put into it. And it wasn't a one-shot deal, either: there are to be half-a-dozen performances of this particular show.
Now, the performance itself wasn't perfect: the orchestra was both under-rehearsed and over-matched by the music, and the overall production was plagued by some questionable performance values. The only good part of it was the singers - though at different levels they were all quite good. Still, I give kudos to anyone who mounts an opera, and extras for staging it with an orchestra.
There was just one significant problem: the
audience
. It wasn't that it wasn't enthusiastic or knowledgeable, oh no. It was the fact that the orchestra and the audience numbered the same. Actually, I think the orchestra was slightly larger.
I was aghast! How was it that all this effort yielded such a meager turnout?
I suppose some of the answers to that are evident:
"The economy is bad," "Opera is a niche market," "There are so many entertainment alternatives."
But there were other factors at play, as well, most notably self-inflicted: this organization didn't advertise in the local newspaper.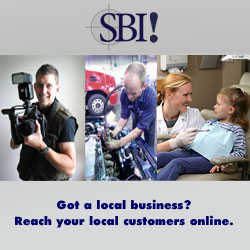 Clearly, those of us who want to ensure the continued and viable presence of great art in our culture simply cannot assume that this greatness alone will do the job. We all must help in every way we can, whether we advertise, participate, volunteer, or donate. Perhaps the word that best sums it all up is that we must do all we can to facilitate the arts - we must do anything and everything we can.
The Gallery is one way that we can all help one another. By submitting your material to La-Coffee-Melodie-Suite for consideration to be placed in the gallery you help to create an on-line center where artists and audiences can go to learn and find friends and artists. This will only work, though, if everyone in the gallery also links the LCMS website to their own websites. The creation of more and more connections will serve to bring more and more attention to us so we all must link to one another in order to help this art we love.