about-, photo-retouching-service, photo-re-touching, re-touch-service, read about me
From supermodels and artists to career professionals and families,
our re-touching service boutique adds that little extra to bring out the better you.
About- Photo-retouching-service
Read about me. How I came to utilize my photo re-touching skills and turned them into a service boutique.
Being in the performing business for years, I have had first-hand experience through many sittings for my professional head shots, or portraits. -The very important process of putting the face to the name of the voice, it is my calling card.
Back in the late 80s -uh, yes, I was there- I remember seeing my older colleagues, the graduate students, come with proof sheets of their head shots. There were so many tiny photos on a regular 8.5x11 sheet, and one had to use a magnifying glass to inspect each and every one of them. I had to travel far for my first professional photo shoot, and afterward I waited weeks for these proof sheets to arrive. As soon as I received them I showed them off to my friends as if they were designer handbags. I beamed with satisfaction from owning a set, and I waved the sheets nice and high -to make sure everyone saw me with them. It was like an achievement award that certified I had completed my task of being a voice student, and I was now ready to move on to the next step.
I didn't get my first portrait until I had received the green light from my voice teacher that I was ready to audition for summer opera programs. After a few days of sorting through the tiny photos I picked one; one photo out of a few hundred takes. The primary goal was to pick the very one that said the most about me: my face, my eyes, my smile, my overall expression, all making up what I thought would attract the artistic director of a summer program. Back then, what you saw was what you got. The only way to cover up a zit was through the application of some good make-up. In fact, into the late 90s -and even into the early 2000s- people didn't mess much with photo editing. Now, of course, that has all changed.
"See my work in before &after gallery."
"We offer good quality with friendly prices and fast delivery."
"Please contact me for details about my services."
Video Arts >
Video Ads >
Music Videos >
Video Slide Shows >

Photo Wand
Photo re-touching service
is a part of
La CoffeeMelodie Suite
"Education through various means of entertainment."
Visit our main Website >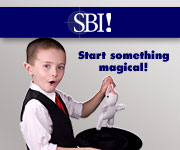 Visit SBI >
Return to top
|
The Foyer
|
Hall of Recognition
|
Home Theatre
|
The Music Room
|
The Studies
|
The Library
|
Creative Room
|
|
Coffee Kitchen
|
Family Room
|
Basement Workshop
|
The Garden Kiosk
|
On The Patio Social Scene
|
In the Neighborhood
|