From supermodels and artists to career professionals and families,
our re-touching service boutique adds that little extra to bring out the better you.
About-Photo-retouching-service
About me -part 5
Photo re-touching
Make that special moment more memorable
<<< previously
So, how much is too much? Ever since I began paying a lot of money (each time) to have any photo re-touched, I started researching how it is done. I discovered many ways, picked a few, and started learning and honing my skills. That's right: I probably ended up re- touching every photo of me that is in existence from when I turned forty! I practiced mastering my skills and got to the level where I am not only proficient, but really very good. I am an artist, and arts-design has always been my thing. Yesterday, I sent my only sister two re-touched versions of her portrait. The original photo was taken by me, in my hallway, with my camera phone last summer when she visited. The light wasn't great, but I used this picture as a model, anyway. In the first re-touched photo I left things "as-is," but in the second I added extra eyelashes -nothing glamourous, just normal lashes- and "fixed" her disconnected eyebrow -a scar that she has had since she was a kid. She just emailed me this morning that she prefers the first one- the one with no lashes and no brow fix. The answer to how much is too much, then, is when you look at the picture and see yourself in the occasion for which the photo is to be used, and say, "this is me," or "this is not me." My recommendation is to know, first, then, why you want your photo re-touched and for what purpose it will be used.
Not all photos from the old days were not enhanced. I went through my grandparents' photos and found many portraits that had been "touched" by hand. It was so obvious that a brush had been applied on brows and lips, for example. I come to the conclusion that re- touching is alright, as long as one is happy.
Just remember this: only you can change you. Therefore, some simple re-touching or enhancement will not make you lose your "self," unless you want to make the original look better.
I am proud to announce that my photo re-touching service is now open for business at a friendly price. If you feel the same way I feel about portrait photos, or want to clean-up your family picture, please drop me a note and I'll be happy to discuss with you your needs.
"See my work in before &after gallery."
"We offer good quality with friendly prices and fast delivery."
"Please contact me for details about my services."
Video Arts >
Video Ads >
Music Videos >
Video Slide Shows >

Photo Wand
Photo re-touching service
is a part of
La CoffeeMelodie Suite
"Education through various means of entertainment."
Visit our main Website >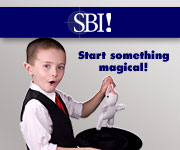 Visit SBI >
Return to top
|
The Foyer
|
Hall of Recognition
|
Home Theatre
|
The Music Room
|
The Studies
|
The Library
|
Creative Room
|
|
Coffee Kitchen
|
Family Room
|
Basement Workshop
|
The Garden Kiosk
|
On The Patio Social Scene
|
In the Neighborhood
|