From supermodels and artists to career professionals and families,
our re-touching service boutique adds that little extra to bring out the better you.
About-Photo-retouching-service
About me -part 4
Photo re-touching
Make that special moment more memorable
<<< previously
A couple of years went by, and it got to the point that I didn't care to have my pictures taken either during the normal everyday routine or while spending time on family vacations. I felt I had started to look "aged," and the fact that I seemed to be losing the allergy battle made me shy away from having my pictures taken even more. Just when I was at my lowest of self-esteem and level of confidence, my family suggested it was time we did our family portraits. We chose to contract the same photographer who had done the wonders a few years back. Unfortunately, circumstances were now different. First, there were six of us, and we were pressed for time at the rented studio space; and second -the more important factor- my face had more than a few flaws, and I definitely looked older.
I literally was appalled by the result. All the raw photos showed every little bit of my skin bumps and laugh lines. The face still looked good -if one could peel off a layer with those bumps! Wanting to confirm to myself that it's the age factor, I whipped out the old file from my last session a few years before. Yes, I now look more "my age," and I only wish that the allergies would have chosen places to attack my body other than on my face.
I picked one photo and sent it to my guy to re-touch. He sent it back, and the result was as wonderful as I had expected -with no lines, no puffy eyes, and no bumps on the face.
Am I not being truthful to myself? -I asked myself as I inspected the picture. It still looked every little bit just like me, and not at all as if I had cosmetic surgery to make me a different person. I feel that I still "own" the look. It is a better version of me: less offensive and more welcoming to the eyes of the person who is looking at it. When one looks at a picture that closely, he doesn't want to be staring into less than perfect pores on a human face.
"See my work in before &after gallery."
"We offer good quality with friendly prices and fast delivery."
"Please contact me for details about my services."
Video Arts >
Video Ads >
Music Videos >
Video Slide Shows >

Photo Wand
Photo re-touching service
is a part of
La CoffeeMelodie Suite
"Education through various means of entertainment."
Visit our main Website >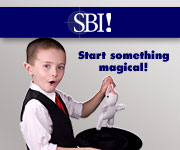 Visit SBI >
Return to top
|
The Foyer
|
Hall of Recognition
|
Home Theatre
|
The Music Room
|
The Studies
|
The Library
|
Creative Room
|
|
Coffee Kitchen
|
Family Room
|
Basement Workshop
|
The Garden Kiosk
|
On The Patio Social Scene
|
In the Neighborhood
|