From supermodels and artists to career professionals and families,
our re-touching service boutique adds that little extra to bring out the better you.
About-Photo-retouching-service
About me -part 3
Photo re-touching
Make that special moment more memorable
<<< previously
With difficulties, I chose what I thought were a few of the best photos and ordered them. When the photographer sent back these "developed" photos, my mouth dropped. They were beautiful!!! What did he do? I pulled up the same photos from the shoot and viewed them next to the new ones that were to be my professional head shots. They were the same photos, alright: but a few lines were gone, the small bumps due to allergies near my chin had magically disappeared, and, was I mistaken to see that my eyes (still the same eyes) were brighter and had more sparks in them?
I was very excited and happy about the photos, and I couldn't wait to send them out, along with my materials, for auditions. It is one thing to meet someone in real life, when everything a person does will attract your attention and take you away from her face. You will see the face but, unless you are in the modeling business, you won't spend the whole time staring at every pore on her skin. When you look at a photo, however, you sit and stare, all the while considering and even judging what this person might be like. It's important to have a photo that looks like the person, but with just a little bit extra to present the better version of her.
"See my work in before &after gallery."
"We offer good quality with friendly prices and fast delivery."
"Please contact me for details about my services."
Video Arts >
Video Ads >
Music Videos >
Video Slide Shows >

Photo Wand
Photo re-touching service
is a part of
La CoffeeMelodie Suite
"Education through various means of entertainment."
Visit our main Website >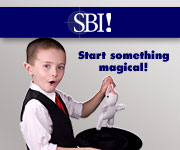 Visit SBI >
Return to top
|
The Foyer
|
Hall of Recognition
|
Home Theatre
|
The Music Room
|
The Studies
|
The Library
|
Creative Room
|
|
Coffee Kitchen
|
Family Room
|
Basement Workshop
|
The Garden Kiosk
|
On The Patio Social Scene
|
In the Neighborhood
|