Your Graphic Buddy
Nicholas Boonrug Schatzki!
Nicholas-and-graphic Tutorial, Graphic-Arts, GIMP, Photoshop
Nicholas-and-graphic Tutorial in graphic arts and animation with a specialty in Gimp and Photoshop


Hi everyone! This is Nicholas' page on La CoffeeMelodie Suite!


I was born in 1995. I am the second child in the Schatzki family. Of the four, I tend to be the one who acts the most differently. While the rest of my siblings can be seen as lively, flamboyant, and proud, I'm seen as calm, indifferent, and modest (sometimes).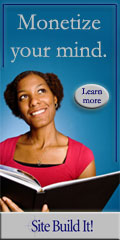 I
really
like computers. If you combine this with the fact that I love art, guess what? I love to make digital graphics! I use
GIMP
(GNU Image Manipulation Program) for most of my work. I have quite a bit of knowledge about using
Photoshop
too.
What exactly do I do? Well, I will be giving tips and tricks on using GIMP and Photoshop, and I will create some work to put on my page every once in a while. I may also take requests in images and services to touch-up your picture.
Leave your requests and questions in the comment box, and I will respond as soon as I can!
Nicholas-and-graphic, tutorial, graphic-arts, gimp, photoshop
---
Return to top
To download my desktop picture 1
To download my desktop picture 2