Home: la-coffee-melodie-suite.com
Brendan songs | music |
composition | vocal | pop style
...MUSIC HAS BEEN A PART OF BRENDAN'S LIFE THROUGHOUT,
AND HE BEGAN PERFORMING AT AN EARLY AGE...
Brendan songs
The -Long Overdue- Valentine Album
By Jesus (Brendan Schatzki) and the Argonaut (Sean Malloy)
Brendan Songs: Vocal music compositions in pop style. Brendan has always enjoyed composing, especially song writing. These three songs from
The Valentine Album
are his latest works.
The Valentine Album
Track 1 = Be My Valentine 3:42
Track 2 = Choose 3:06
Track 3 = The Flower Song 4:22

Click the PLAY button above to start the stream.
Click the FORWARD button to go to the next track.
From Brendan
"Jesus (Brendan Schatzki) and the Argonaut (Sean Malloy) present The Valentine Album several days behind schedule!

Be My Valentine and Choose are both songs by me, composed deliberately with near-identical chord structures inspired by Sir Elton John. The Flower Song (my favorite) is a Ben Folds Waltz by my good friend and music partner, Sean Malloy, composed a couple of years prior.

I sing lead vocals, while Sean lends his piano playing and voice for background. Jane Henkels added herself in at the suggestion of Sean last minute into The Flower Song.

Enjoy!!!"
The Performer
A performer from an early age, Brendan likes and appreciates almost every kind of music, although his tastes gravitate toward the musical theater and popular genres. The natural evolution of his talents has led him into composition, and Brendan's songs exhibit all the elements of classic pop style.


Keep checking on his progress, and tell
everyone about him!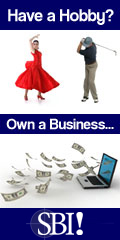 Related&Relevant Pages
CoffeeTube VideoTainment
Click on the banner to watch more videos by Brendan